MBAS plantings at Matarangi
The weather played ball earlier this month to allow around 175 year 7 and 8 students from Mercury Bay Area School to head into steep bush near Matarangi to plant over 400 kauri, manuka and tanekaha.
The bluff area off Matarangi road has been recently cleared of pines, and the contribution that the students have made in helping to regenerate the native forest will be evident for years to come.
The Kauri 2000 Trust, which enables the planting each year through donations from supporters worldwide can attest to the skill of planting from the students. " The students jumped in with the right attitude, suitable footwear for the rough terrain, and even came up with names for the several trees they planted with their groups. We have a long-standing relationship with the school and as always we were thrilled with the planting skills these students have. Also the support from parents and teachers involved in this year's planting was truly appreciated" says Kauri 2000 trust chairperson Alison Henry.
And with the recent rains in the region, this is the very best start these trees can have.
Watch class plantings: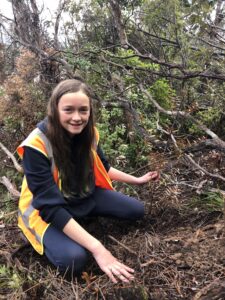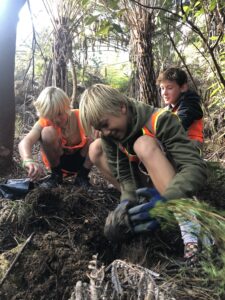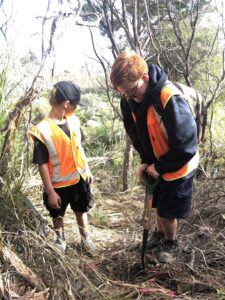 Kauri 2000 pays a warm tribute to our Patron, Dame Cath Tizard who was our friend and mentor for 20 years. Dame Cath and our Founder, Cliff Heraud shared friendship and a keen sense of humour leaving us with many memories of laughter and happy occasions planting kauri...
read more
Latest Kauri2000 Newsletter