First Steps Into The Future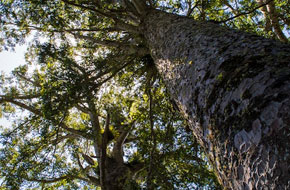 Against this background it seemed rather fitting that we should mark the start of the new millennium by taking the first steps towards a future when groves of these beautiful trees will once again dominate the forest canopy, with the potential to endure into the fourth millennium. It is this long term vision that seems to have captured people's imagination.
We are not the first to plant kauri of course. In the early 1970s the Forest Service planted about 40,000 kauri in the Coromandel Forest Park as part of a strategy to preserve kauri in natural and managed stands. However many of these did not survive due to lack of releasing, or records of their location were lost with the disbanding of the department.
Many individual landowners have also planted significant numbers, a prime example is Barry Brickell of Driving Creek Railway. Jim Davies of Coromandel, this year's Husqvarna North Island Farm Forester of the Year, has also planted some 4000 kauri in regenerating bush on the steep slopes of his farm, intending these to become a production forest in due course.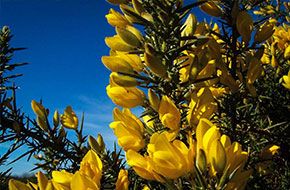 The biggest threat to the survival of young kauri is invasive weeds - exotic invaders such as pampas grass, gorse, blackberry & kikuyu, which is why we place so much importance on releasing our trees until they are tall enough to survive on their own. Gorse forms...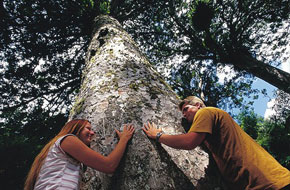 Kauri Tree 309 Road - Coromandel Peninsula (Photo: Tourism Coromandel) With all this destruction, what is left of the original forests today? Max Johnston of Peninsula Environmental Practice has had extensive experience with kauri in the NZ Forest Service, and is the...