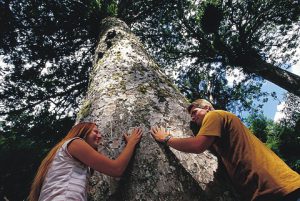 Kauri Tree 309 Road – Coromandel Peninsula (Photo: Tourism Coromandel)
With all this destruction, what is left of the original forests today? Max Johnston of Peninsula Environmental Practice has had extensive experience with kauri in the NZ Forest Service, and is the advisor on the establishment and management of its kauri plantings. He says the Manaia Sanctuary contains some of the best remnant stands of mature trees surviving on the Peninsula, with approximately 410 trees mainly over-mature in an area of 101 hectares. These include Tanenui, the largest surviving kauri on the Coromandel and the sixth largest surviving kauri in New Zealand. It measures 10.97 metres in girth, but has a clean bole height of 15.85 metres and a total height of 47.24 metres.
The Waiau Falls Scenic Reserve has several dozen large mature kauri trees and is a popular stopping point. The Waiomu Valley has more than 200 trees, apparently in excellent condition with very good crowns and some light bleed marks completely healed over. The Third Branch of the Tairua River has over 300 trees but many of these are also reportedly over-mature, dying and decaying or dead.
Beyond these stands, mature kauri trees are scattered on the flanks of the Coromandel Range and the hinterland – numbers estimated to be around 500 in number. There are also quite substantial areas of seedlings, saplings and poles in the Kennedy Bay, Otama and Whenuakite areas, with scatterings of regenerating kauri elsewhere.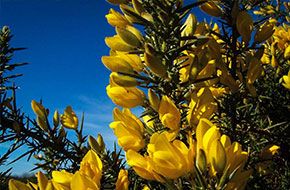 The biggest threat to the survival of young kauri is invasive weeds - exotic invaders such as pampas grass, gorse, blackberry & kikuyu, which is why we place so much importance on releasing our trees until they are tall enough to survive on their own. Gorse forms...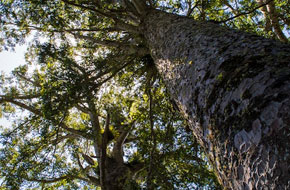 Against this background it seemed rather fitting that we should mark the start of the new millennium by taking the first steps towards a future when groves of these beautiful trees will once again dominate the forest canopy, with the potential to endure into the...