Planting Day for volunteers will be on Saturday June 10th.
Please contact us via email info@kauri2000.co.nz for more information.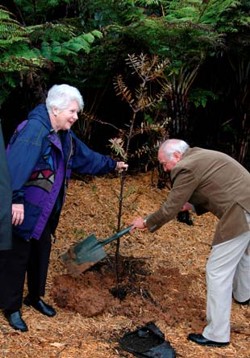 Kauri 2000 pays a warm tribute to our Patron, Dame Cath Tizard who was our friend and mentor for 20 years. Dame Cath and our Founder, Cliff Heraud shared friendship and a keen sense of humour leaving us with many memories of laughter and happy occasions planting kauri...
read more
Latest Kauri2000 Newsletter